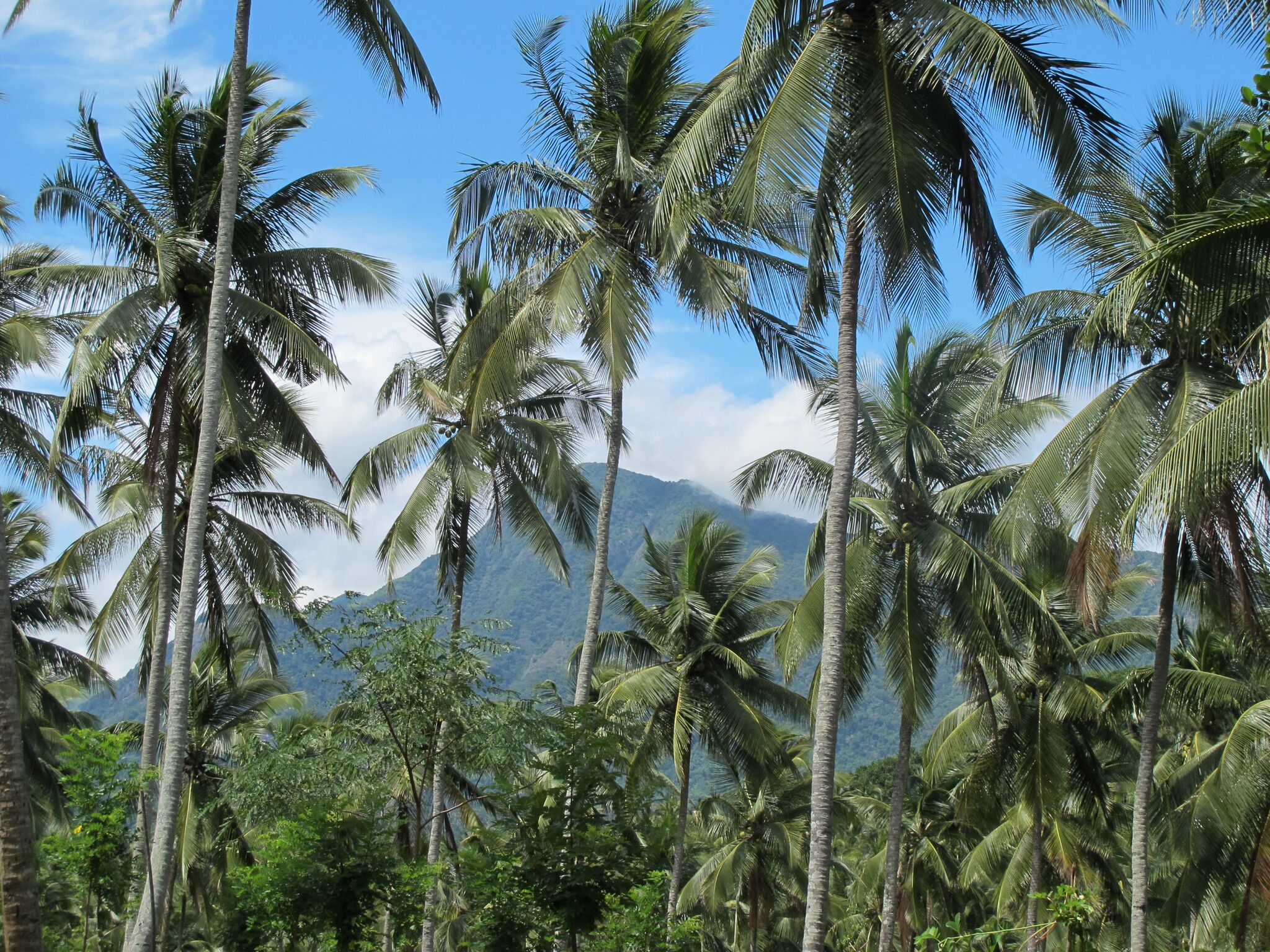 rejuvenate in Tropical greenery
InSpiral Escapes to Sri Lanka 5th-15th November 2018
Have you ever wanted to experience the lush, tropical heart of Sri Lanka?
We are excited to share a new, 10-day InSpiral Escape at Jim's Farm Villas, a luxury boutique hotel in Sri Lanka's Cultural Triangle between Dambulla and Kandy, set in a serene 50 acre organic spice farm with mountain views.
Our invitation is simple:
Over the course of this 10 day InSpiral Escape, we will invite you on a journey of exploration of the body, the mind, and of the spectacular Sri-Lankan landscape.
Whether you are an enthusiastic beginner or an experienced yoga-pilates or dance teacher looking for more inspiration, this holiday offers ten days to dive into your own practice and enhance your understanding of intelligent, functional movements, whilst exploring and rejuvenating in a simply exquisite natural setting.
To find out more about this InSpiral Escape in Sri Lanka:
Welcome to Sri Lanka's stunning cultural triangle, where the lush green hills of the central highland meet and tower over the flat, dry plains.
An area of fascinating historical heritage, the cultural triangle served as the crucible of early Sinhalese civilization. During the retreat you will be able to explore the richness of the surrounding nature parks, ancient temples or heritage sites, like the spectacular rock citadel Sigiriya.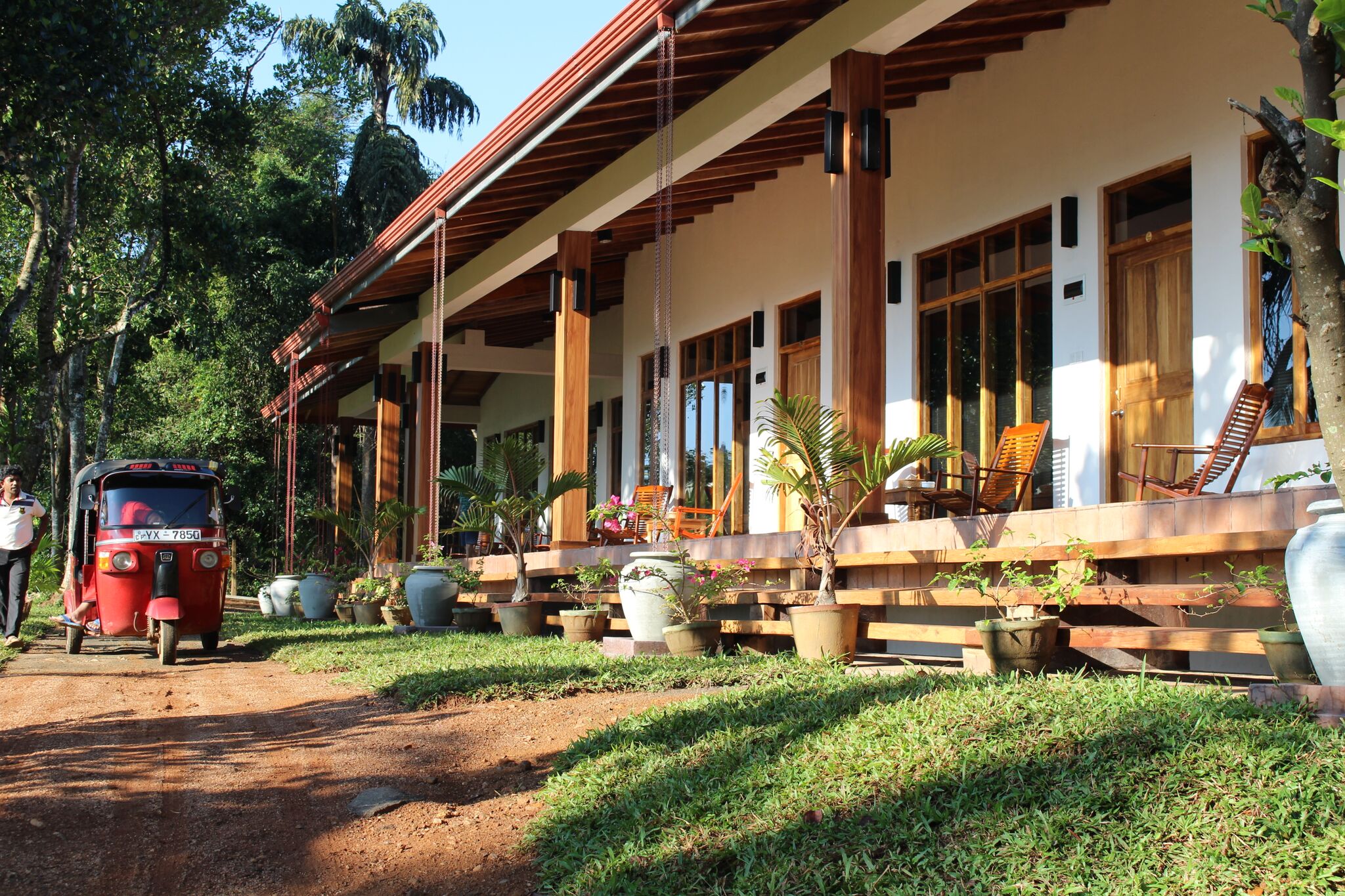 Kevin and Janet Abbott, the UK owners of Jim's Farm Villas, bought a derelict coconut farm 10 years ago and have developed it as a luxury boutique eco-hotel and diverse 50 acre organic fruits and spice farm for the benefit of guests and the local community.
Most of the fruits, spices, vegetables and dairy products come from the farm itself including black pepper, mangoes, papaya, cinnamon, coffee and cocoa, free-range chicken and eggs, and cows to provide milk and natural manure.
Average daytime temperatures in November should reach 30C during your stay, with 20C at night.
Set amongst wooded hills and next to paddy-fields, the farm is a haven for birds with an astonishing 102 species having been spotted so far.
Jim's Farm Villas include:
- Bamboo Ayurvedic Spa
- Outdoor swimming pool
- Panoramic yoga Shala
- Bespoke luxury rooms
- Organic meals & homegrown produce
Specially designed to showcase the best of Sri Lankan craftsmanship, all rooms have cool kumbuk wood flooring, vaulted wooden ceilings and lime plaster walls. Jim's Farm Villas are very proud to have used local craftsmen to create our traditional teak and rattan furniture.

All rooms have individually controlled air-con and fan, tea & coffee making facilities, hairdryer, bath and spa robes, plus luxury pure white Egyptian cotton bed linen and towels. Free wifi is available in each Villa.
Accommodation and prices
We are offering you this amazing luxury 10 day Yoga and Spa Break at a rate of £950 per person, on the basis of sharing a large room.
Singles are very welcome, but there will be a £300 Single room supplement, making our rate for Singles £1,250.
This includes all your accommodation, breakfast and dinner meals, free water and coffees/teas, all Yoga instruction and Yoga equipment, 2 hours of your choice of Spa Treatments, and all transport costs in Sri Lanka, including your airport transfer.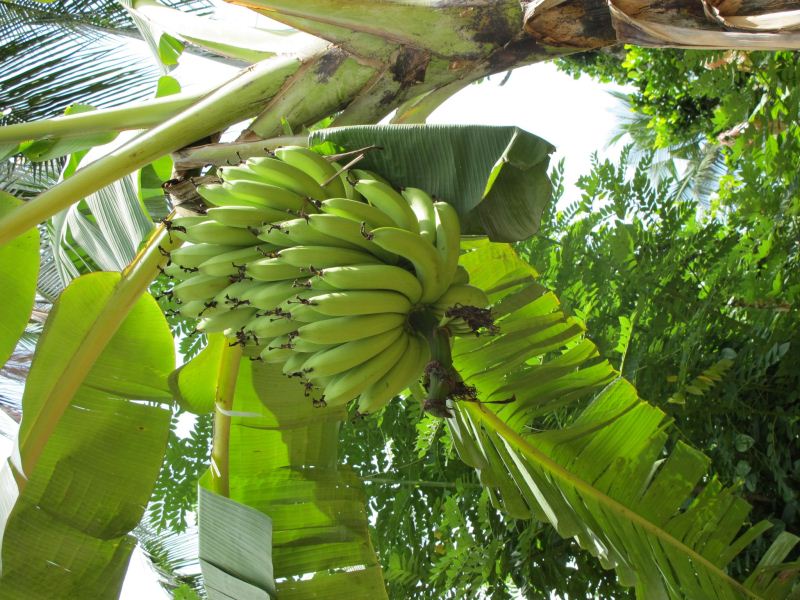 Inclusions
Included in your yoga break will be: all luxury accommodation, breakfast and dinner, free drinking water, coffees and teas, all yoga instruction using our excellent equipment imported from the UK, 2 hours of your choice of spa treatments and all transport costs in Sri Lanka, including your airport transfers.

Not included is the cost of your airfares and visa to Sri Lanka, entry tickets to the Cultural Triangle sites, any special drinks, lunches, extra Spa treatments and your personal laundry costs.

We have 14 luxury rooms available and we will reserve all these for your Yoga and Spa Break. You will therefore be in a small group of some 15-20 participants, allowing your yoga teacher to offer you personalised tuition.

Please note we ask for a 50% deposit paid in the UK to secure your booking please.

To find out more, please either contact Laura / Anna. Please note that you will arrange bookings and payments for this retreat through Jim's Farm Villas.
bookings@jimsfarmvillas.com / kevinaabbott@hotmail.co.uk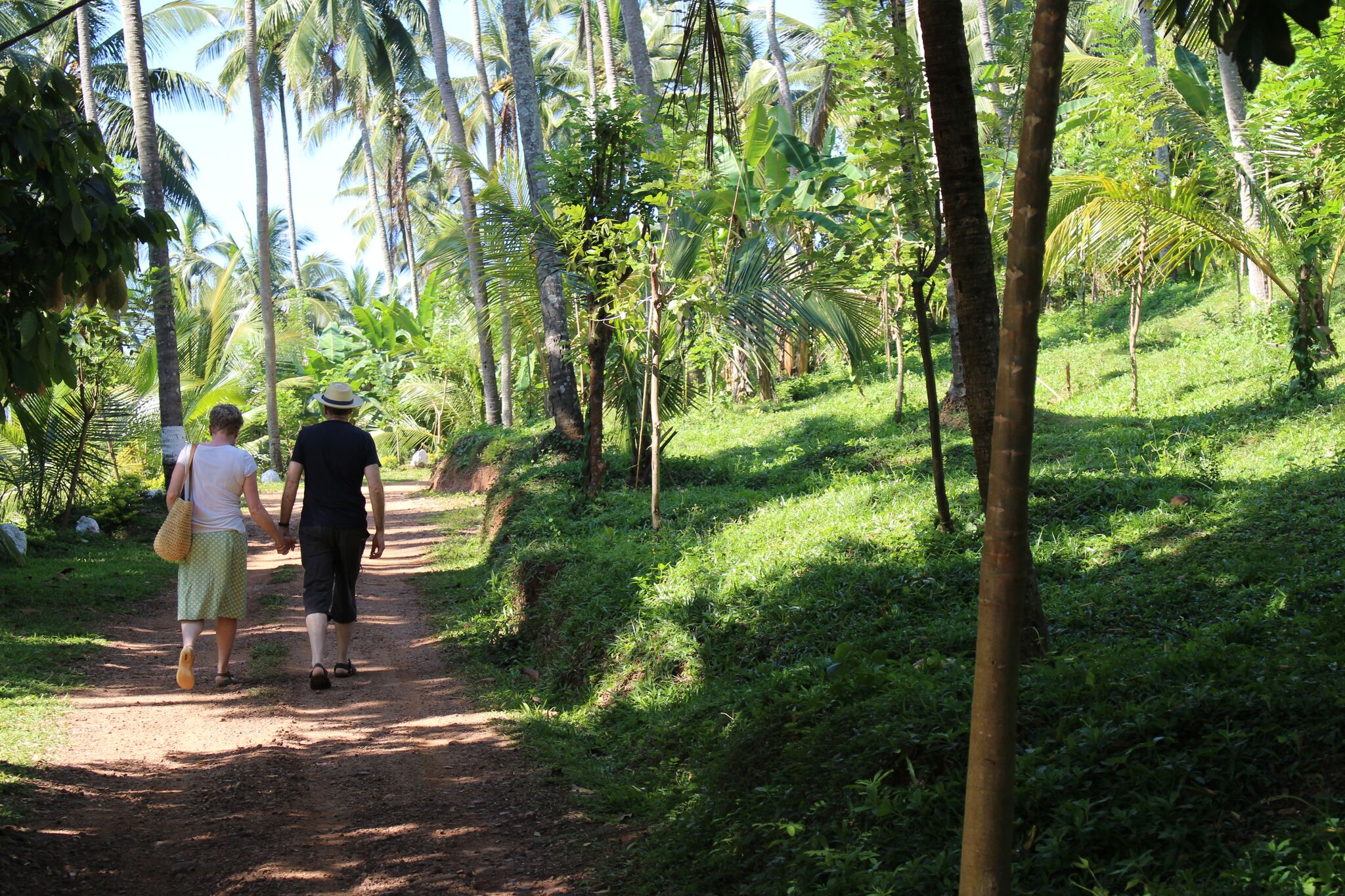 Day Excursions
Our 4 day bus trips out in the Cultural Triangle will comprise your Group's choice from:
1) Dambulla Rock Temple, plus Wood Carving shop, plus Arboretum at sunset to see the very rare Loris.
2) Kandy Temple of the Tooth, and Botanical Gardens, plus Tea Factory tour.
3) Sigiriya Rock Palace- the 8th Wonder of the World, plus Village tour including wild Elephant Safari at Habarana to see the world's largest herd of wild elephants.
4) Matale; Local Batik Women's Cooperative; visits to the Aluvihare Buddhist Temple and Hindu Temple; all in Matale, the nearby Spice City of Sri Lanka.
5) Whale watching at Trincomalee plus Beach Yoga session.

" Laura's yoga is an innovative and creative mingling of yoga, pilates and dance. As a trained dancer the movements she teaches flow with the natural rhythms of the body. This free and freeing style allows for all types to enjoy. What amazes me is that you always leave her class feeling energised, flexible and relaxed no matter what level you are. She looks at who is in the class, what they need and creates from there. And she moves through the class to encourage and correct. Her positive feedback makes you want to better yourself.
She also talks through in detail every movement and thought processes as she demonstrates. I can recommend her classes and also her yoga retreats in Goa. Everything beautifully organised and executed. Paradise."
Sarah Thurstan,
Managing Director

Laura's Celebrate Life yoga holiday was a fantastic blend of gentle activity, relaxation, amazing food, fun and laughter. Laura has extensive training in yoga, Pilates and dance, and her classes are relaxed and easy to follow – even if like me, you have never been to one before. She worked with our differing abilities and sometimes-creaky bodies, adjusting poses and suggesting different movements for those of us with injuries or other limitations. As the week progressed, the long-standing ache in my left shoulder quietly subsided. Practising yoga outdoors engages all the senses. Morning sessions were held under the coconut trees to a soundtrack of noisy crows and the honking tuk-tuk of the watermelon seller. In the evening we took our mats to the beach and watched the sun sink into the horizon, before a final dip in the sea. And in between practice there was plenty of free time to do whatever we wanted – from dolphin-watching to buying ridiculously cheap souvenirs. I returned home feeling relaxed and healthy, having made wonderful friendships, and dreaming of returning next year.
Chris Morley,
Journalist

"Laura has been my Pilates teacher for over 5 years and it is no exaggeration to say that she has saved my body! Laura is a highly gifted, intuitive & skilled teacher with a wonderfully calm & loving approach. I trust Laura completely and thanks to her I have regained my upper body mobility following a bad injury. An hour with Laura is an hour of restorative joy".
Helen Varma,
Company director and Charity Fundraiser